[Home Workout] 12 Days of Christmas
I took my
Sync Bootcamp
class through something similar to this workout - but it was FAR brutal-er! Just ask them [insert evil laugh]!
Since I know many of you travel for the holidays or even for work, I wanted to provide some more fun body weight workouts you can take along with you.
Of course, my go-to when I travel is to pick something from our
BOD library
, as I love having someone in my ear telling me what to do!
Sometimes having something you can bang out in ~20 minutes or less is necessary, if the alternative is nothing, right?
Give this a try and report back to me, would you? Drop a comment below and let me know how it well and the time it took you! Remember, know your limitations, yet challenge yourself.
How it works:
Start with 1 Burpee Squat, then 1 Burpee Squat + 2 Push Up Rows; then 1 Burpee Squat + 2 Push Up Rows + 3 Squat Jacks.  Keep adding a new movement each round, until you get to the 12th round. Once complete, do 1-2 full rounds from 1 to 12 (no ladder effect on these rounds.)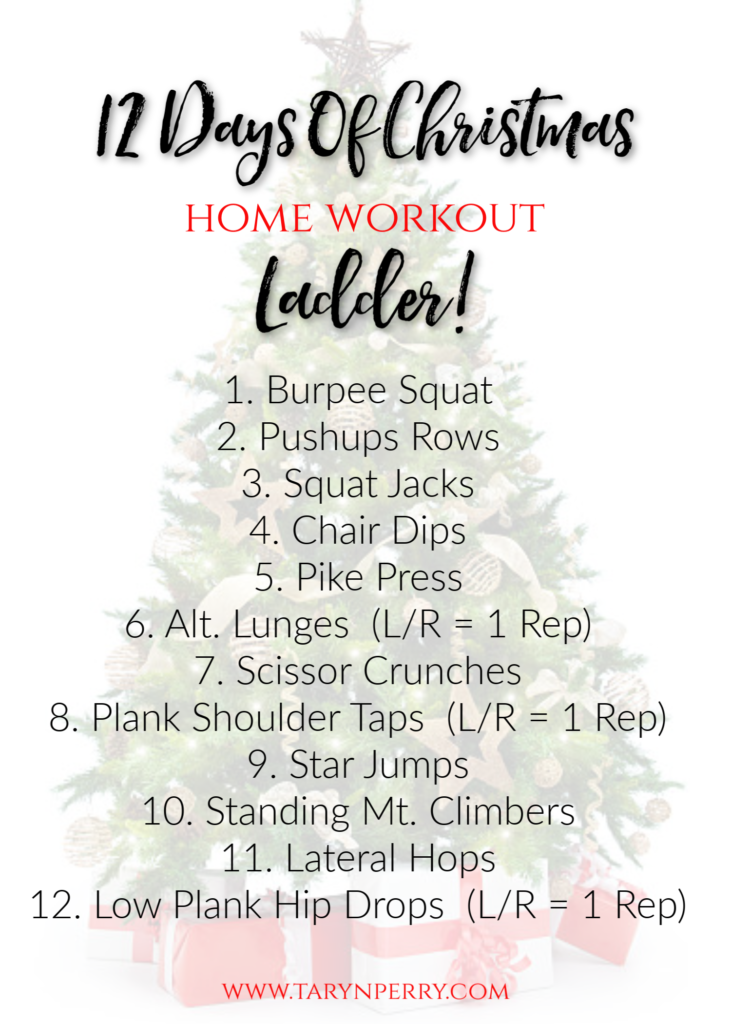 If you have question on any of the moves, just hop on
FB Messenger
and let me know, I can shoot you a quick demo!
As always, if you need to follow a more structured routine, fill out this quick form to allow me to get to know your needs & goals more, and we can talk next steps!
FILL OUT FORM HERE: