Turnip Fries, anyone?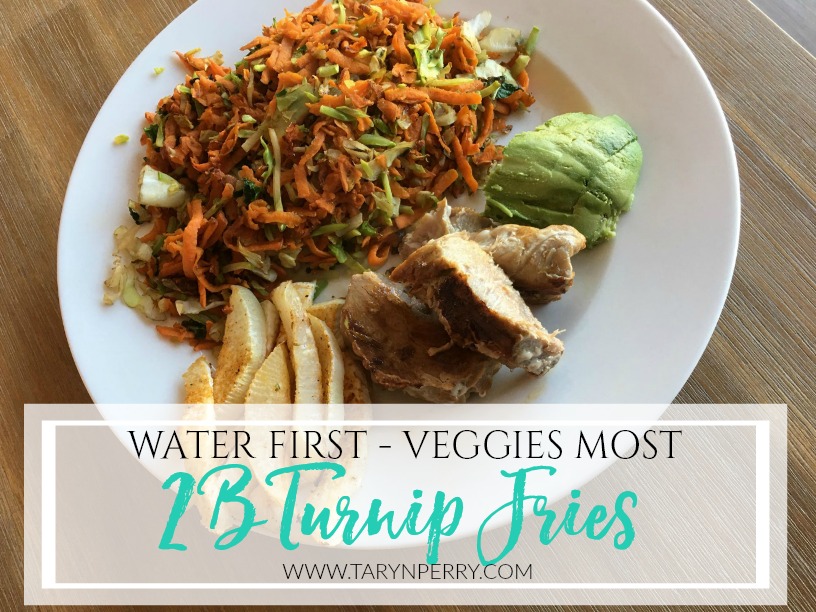 Dude, this nutrition course is totally diversifying my meal palette! I mean, I made Turnip Fries!! And they were AH-MAZING! I was a bit skeptical at first, but they were delish. How can these not be a carb?! A total win with the kids too. #Winning.
You can pair this with green salad & lean ground beef/chicken patty or vegan protein option of choice. I decided to make them with a COMPLETELY random meal - Ahi Tuna Steak (Costco for the win!), shredded sweet potato & broccoli/Kale hash and side of avocado -
VEGGIES MOST!
Have you had these before? I mean, you can turn just about ANY vegetable into a fry, and enjoy some of your favorite "foods". You just have to be willing to try new things. And let me tell you - I'm a simpleton, so I need easy! These are SUPER easy!
Be sure to let me know if you give them a try!
Ooooh, and in case you are wondering, these were adapted by the 
2B Mindset
 Recipe book. This has been the nutrition course I have been waiting to come to life. I cannot get over how easy this is. For all the deets you can check out
this post!
[ultimate-recipe id="4992" template="default"]