[RECIPE] Pumpkin Oatmeal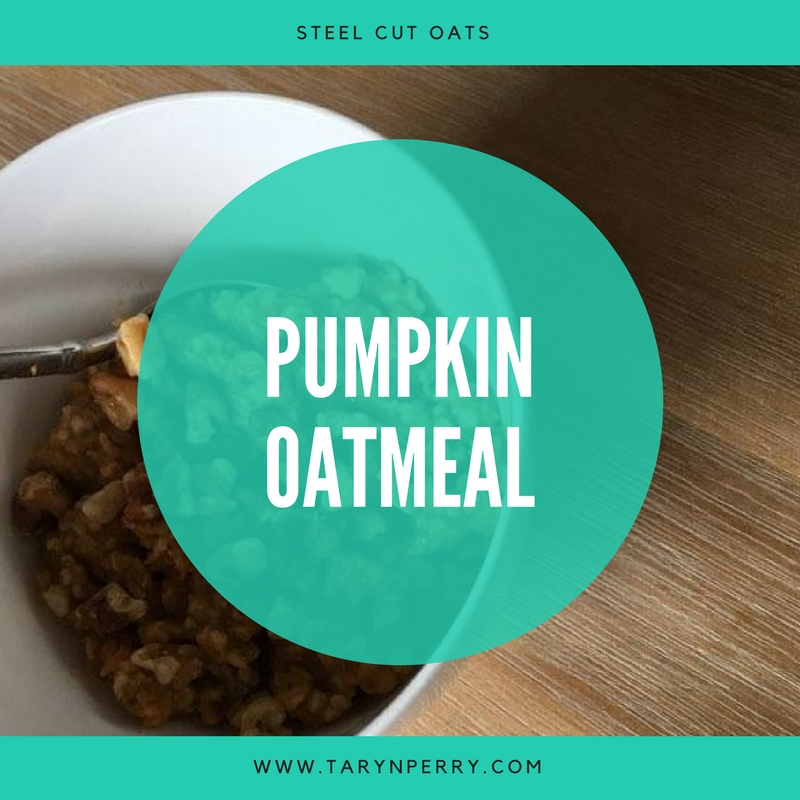 [RECIPE] Pumpkin Oatmeal
Author:
Cook time:
Total time:
Ingredients
2 cups steel cut oats
7 cups water (depending on how thick you like it)
1½ cups pumpkin puree (ORGANIC taste much better)
½ tsp salt
1 T pumpkin pie spice or 1 T cinnamon
1 T vanilla extract
1 T of chia seeds or ground flax seed
TOP WITH: Peanut/Almond butter, chopped pecans, raisins, chopped dates (optional)
Instructions
Combine steel cut oats, water, pumpkin and salt in a slow cooker and stir until it's fully combined and there are no lumps of pumpkin.
Cook on warm for 7-8 hours and then turn the slow cooker on the low setting and stir. When it is finished cooking add the chid seeds, pumpkin pie spice and vanilla extract.
Let the oatmeal cook for about 15-30 more minutes to thicken it up if needed.
Stir once more and then serve warm with brown sugar and chopped pecans.