My POWERFOOD Smoothie Bowl
I know, I know, its Fall and eating cold food for a meal isn't always ideal, but hey, this is worth it!! This, I will tell you, goes beyond a superfood Smoothie Bowl. I like to refer to it as POWER FOOD!
Now, this is IMPORTANT TO KNOW  - there are NO RULES as to when you can eat a Smoothie Bowl! Especially the kind I make, as they are super nutrient dense, and keep my tank topped up for 4-6 hours (GASP - can you imagine??!!).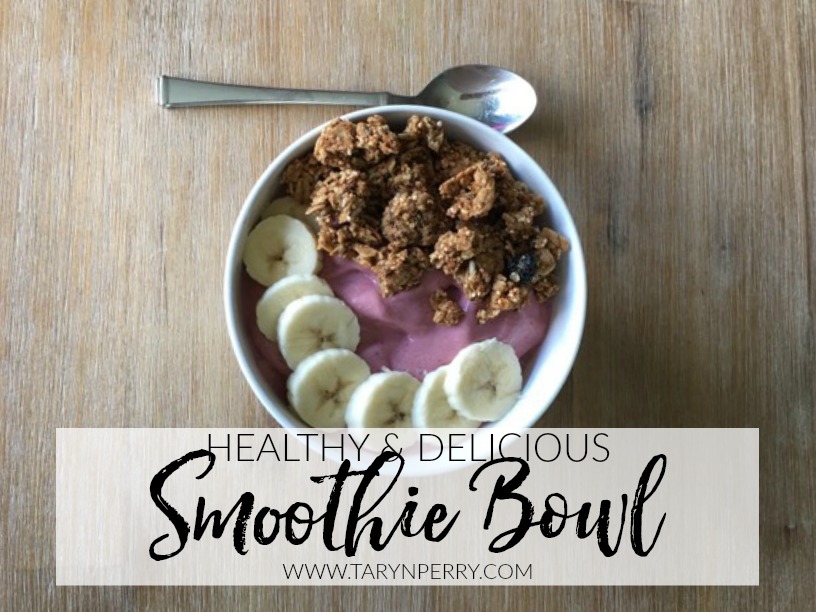 Here's what you need:
4-67 oz unsweetened almond milk (or any non-dairy milk)
1/2 frozen banana
1/2 c. frozen strawberries
1 c. frozen organic Cauliflower rice
1 scoop Vanilla (or any flavor) Shakeology
1 tbsp nut butter of choice
1 scoop Collagen Peptides *OPTIONAL
1/4 cup Purely Elizabeth (or your favorite healthy granola)
Preparation:
1. Place almond milk, banana, berries, cauliflower rice, nut butter, Collagen Peptides and Shakeology in blender; cover. Blend until smooth.
2. Add ice (if needed); blend, scraping down sides of blender, until icy and fairly smooth.
3. Pour into serving bowl.
4. Top with sliced bananas or seasonal berries and hemp/chia seeds.
This is FILLING! Take your time and enjoy it!
Oh, and it allots for one of my 3 meals in my day, as it settles perfectly within my mindset nutrition plan too! If you want to know or see a sample meal plan, leave a comment, as I'm working to offer it all - meal plan, grocery list, meal prep directions, etc.