[RECIPE] Fiber Blender Muffins
Made with hemp hearts, these healthy Blender Muffins are low in sugar and packed with fiber. They are perfect for breakfast or a quick after school snack!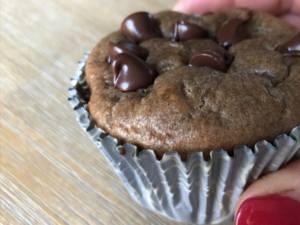 You guys, if you need a kid-friendly, fiber filled, nutrient dense, healthy snack for your kids - try these out!
So what do I do? Well, I scroll the ones shared, find out what ingredients I have on hand, and make a rendition of a few of the recipes shared (my ninja trick on how I can take ownership of the new recipe!! Shh....)
Anyway, you can add/swap out ingredients for dietary needs, but they are so super easy to make and the kids are off to school with them in their lunch for now, until they are gone, and I'm forced to make another batch!!
Enjoy and be sure to pop into the Momstrong group if you are not already a Member and join the conversation, or drop a comment here with your favorite blender muffin recipe, I can doctor up and try!
[ultimate-recipe id="5613" template="default"]