Dare To Go Vegan With Me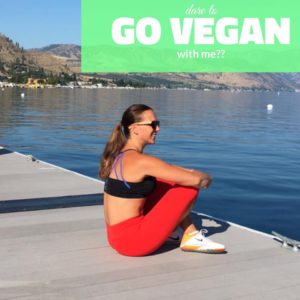 I have been thinking about doing this little experiment for quite some time now, but to be perfectly honest - I have been SCARED!
I have been worried that I couldn't commit, so in typical Taryn fashion I dove deep into the knowledge, which is usually what pushes me over the edge and give me the confidence to GET THIS DONE!
I also kept seeing little SIGNS popping up here and there. Vegan recipes, friends transitioning, experts talking about the excessive amount of protein we consume, etc.
Now I have no idea what will happen next with my nutritional decisions, but I am going to do it and I am really really excited that their are others that are interested in trying this with me!
Check out some details that I posted on my
Facebook page.
Why a VEGAN EXPERIMENT???
For me, it's not because of some biased Documentaries, although I highly recommend watching a few (and we will talk about that more), but I want to see how my HEALTH and BODY would FEEL!
This is more about food awareness.
Not necessarily weight loss. However, weight loss may just be a byproduct of the experience for many.
I want to challenge us to become more in tune with food and how our body responds to them one way or another.
I will be focusing more on the ingredients (label reading) and the types of foods we eat. This won't be about buying packaged "VEGAN" foods.
You get to be in control of what you want to make of this going forward, as it may not be about animal welfare for you, or it may become about animal welfare.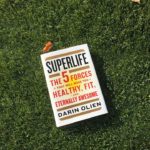 KNOWLEDGE IS POWER!
During this little Vegan Experiment, I am personally going to pair it with reading more into the lifestyle and history behind food and more plant based living (again, not sure what the end of the 14 days will mean for me, but just going to ride the course).
Whether you decide to do this with us, I think understanding more about food and why ingredients are more important than worrying about calories.
I've been enjoying this book, so I am going
GIVE IT AWAY
to anyone that does this Vegan Experiment with me*.
I'm in the midst of putting all the details together (you know I get excited about this stuff), so will roll it on my
MOMSTRONG COMMUNITY
page. Be sure to click the link to jump into it!
* Giveaway is to anyone that purchases the 3 Day Refresh + Shakeology Challenge pack or 3 Day Refresh + Beachbody On Demand + Shakeology Challenge Pack.
** BONUS - thinking of giving away a 3 Day Refresh to anyone that refers a friend too!!! What do you think???
Here's some thoughts on how I plan to roll with this:
TRANSITION WEEK:
Starting the 4th or 5th to wean from animal products (best this way, then to cut it cold turkey << Haha, good pun, get it?? LOL).
EXPERIMENT KICK OFF:
Starting on the 11th with the
3 Day Refresh
, to get our gut health on track and organs in good condition to absorb the nutrition from the plant based foods.
WHAT YOU GET:
* Meal plans
* Grocery List
* Accountability & Support
* Personal Coaching and Group Support from my Team of Coaches.
* Documentation and Album creation for meals for future reference.
* 30 Day suggested workout calendar (via BOD)
* SUPERLIFE book included (include photo) for those that purchase a
Challenge Pack
.
* Lastly, and
MOST IMPORTANTLY
, I always assure my little challenges and challengers have a
GOOD TIME
or else your money back!
CHECK OUT MY 3 DAY REFRESH RESULTS HERE!
If you are interested into getting in on this experiment just drop your information below and you will be redirected to our
MOMSTRONG Facebook Group
where this little experiment will be going down!
[ninja_form id=5]