Beachbody All Access - The Netflix of Fitness
What Is The All Access Beachbody On Demand Challenge Pack & Membership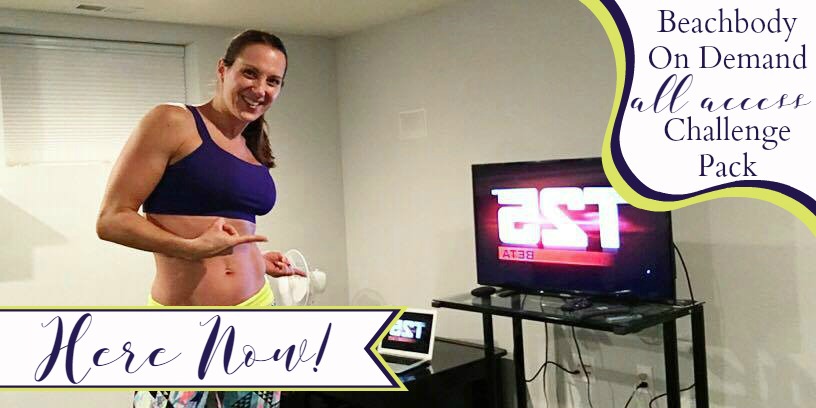 ON SALE NOW FOR A LIMITED TIME!
If you follow me on my Facebook page Taryn Perry - Fitness, Nutrition, & Motherhood you might have saw my Live broadcast on the exciting news that Beachbody has for us! I am not completely sure I have every given the complete run down on what Beachbody On Demand is, so first let me give you the spill on that!
 What is Beachbody On Demand?
In a nutshell, Beachbody on Demand (BOD) is ability to stream your workouts ANYWHERE on and any device. It's Beachbody's version of Netflix or Hulu. Basically, you can now login on your computer, phone, or tablet, select from a huge library of workouts and BAM! You're working out.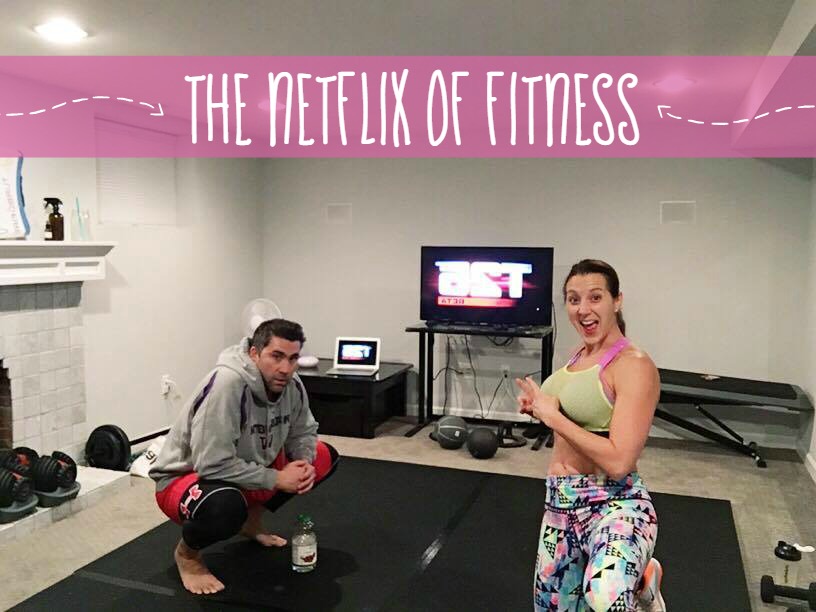 How does it work?
Beachbody On Demand is included in the club membership that Team Beachbody offers for customers.  Use your device that is connected to the internet, log in using your Team Beachbody website and password, and there you go, BOD in all its glory.
What programs are included in ALL-ACCESS?
Well, ALL OF THEM! Yup, as of today, you can have access to EVERY SINGLE workout program that Beachbody as every done, with our BOD All-Access Membership. Ridiculous, right? Yes, to name a few, that's the entire P90X, Turbofire, Insanity, 10 Minute Trainer to new ones like Cize, T25, 22 Minute Hard Corps, Master Hammer & Chisel, Insanity Max30, 21 Day Fix and Fix Extreme, Core De Force (my current program). Plus,  anything new that Beachbody releases in the future, you get INSTANT access at no additional charge for an entire 12 months.
I know, right???
Even more exciting is that, my customers get access to the All Access Beachbody On Demand Challenge Pack!
1 Year Membership to Beachbody On Demand (BOD) with all content included, plus future releases.
30 Days of our Superfood meal replacement (and my personal Daily staple) Shakeology
Portion Fix (includes 7 piece portion control container system, eating guide, large blue container and shaker cup)
[*Business Starter Kit Waived if you choose the coach enrollment option.]
Unlimited 1:1 Coaching from myself & my Team of Coaches
Daily Accountability & Support
Mini-Goal Setting Sessions
Oh, and MOST importantly - be bring the FUN back into getting fit & healthy. Like for real! The energy is INSANE within our community.
You get all of this for $160* for the entire year  (12 months) and there is no monthly fee.
THIS DEAL WILL NOT LAST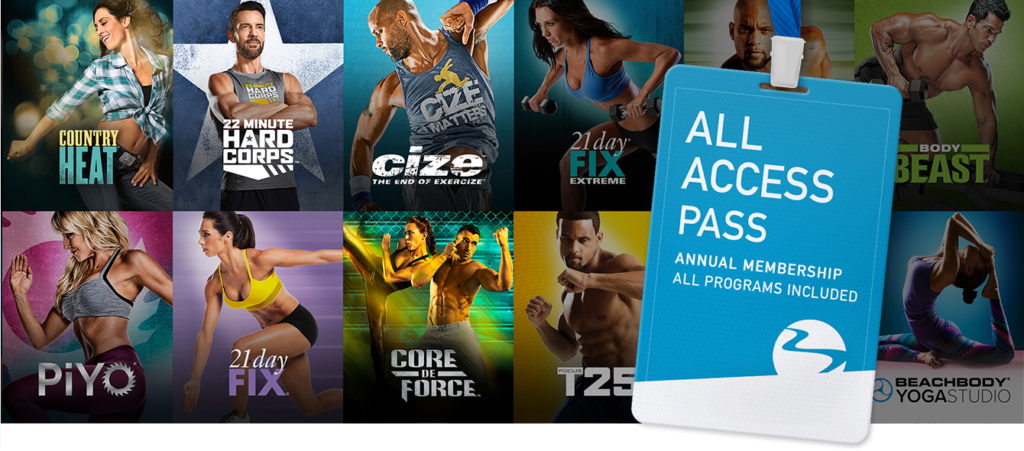 What is so exciting about this is that together we can completely customize and entire YEARS worth of workouts to help you through your journey. We could start with the 21 Day Fix and then move on to something a little more challenging like Insanity, or something fun like Cize or Country Heat. The possibilities are limitless and they are all tailored to help YOU achieve YOUR goals! We can mix, match, tweak and change your plan so that you do not lose steam, you do not get bored and YOU get the results that you want.
Each fitness program comes with a library of extra's including the calendar for you to follow and stay on track with each program, eating plan, and even a quick start guide to get you going immediately. And even more important, you will have access to SUPPORT. The one thing that makes Beachbody different and being a part of the community that truly changes the game in helping you achieve your goals. I am with you every step of the way, coaching you through, and assisting you in achieving the body that you want!
LIMITED TIME ONLY
Price Details
Annual All-Access Beachbody On Demand Membership $99.95
*NEW PROMO*
Annual All-Access Beachbody On Demand + Shakeology Challenge Pack $160
Annual All-Access Beachbody On Demand Kickstart (includes the 3 Day Refresh Kit) $205
Who Can buy this Challenge Pack??  
If you are an existing customer you can cancel your current On Demand and get this option.
If you are a new customer or coach you can utilize this option as well.
It is for EVERYONE which is awesome!
When can I buy this Challenge Pack??
Now!!! Like go! Let's do it, that way I can get you into my next Challenge group to help you be the healthiest version of you!
Apply to be a part of my next challenge group!
[ninja_form id=4]