[RECIPE] Bison Chili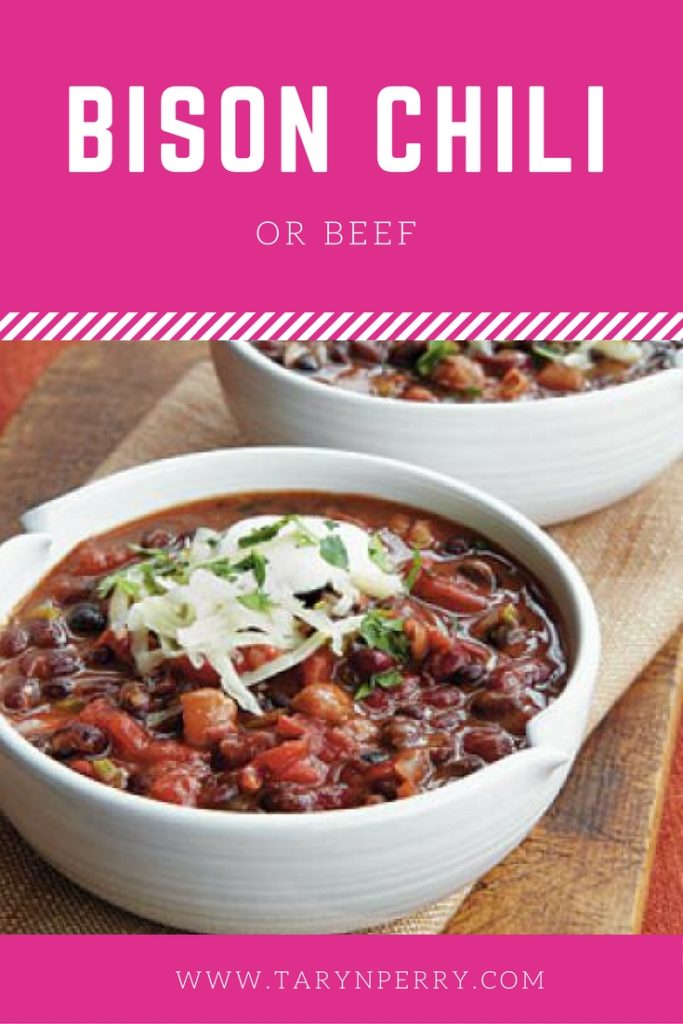 Bison Chili
Author:
Cook time:
Total time:
Ingredients
2 lbs of ground bison, beef or turkey
2 15 oz cans of rinsed kidney beans
1 medium onion
1 1/2 package of mushrooms
2-3 cloves of garlic
1 large can of stewed tomatoes
1 Family Size of Tomato Soup
1 tbsp of chili powder
1 tbsp of crushed red pepper (or more if you like it spicy)
Salt and pepper to taste
Instructions
Place onion in bottom, adding ground meat and layer beans, tomatoes, mushrooms and soup. Add seasonings. Put crockpot on low for 8 hours or high for 4 hours.
Once complete, open and stir to mix ingredients. Let sit for 20-30 mins. Serve and top with dollop of Greek Yogurt (or sour cream), green onion and shredded cheese.