[RECIPE] Salsa Chicken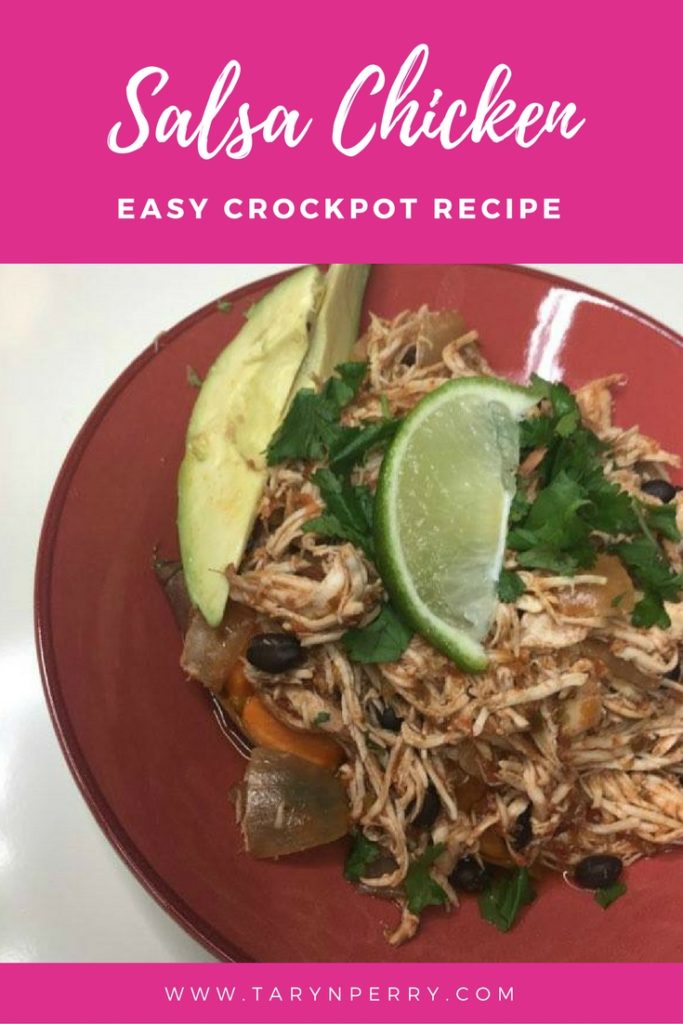 Crockpot Salsa Chicken
Author:
Cook time:
Total time:
Ingredients
2 lbs of chicken breast (I prefer frozen)
16 oz of salsa (feel free to be liberal)
garlic
1/2 chopped medium onion
any extra seasonings you see fit!
15 oz canned rinsed black beans
Optional - corn & cilantro
Instructions
Place chopped onion in bottom of Crockpot
Add chicken breast on top.
Dump salsa on top of chicken, garlic and any extra seasonings (if you like heat - add Cayenne or Chili Peppers).
Set Crockpot on HIGH for 4 hours. At hour 3, add rinsed canned black beans.
Once chicken is done, shred with a fork. Serve in a warm tortilla or (my favorite) over a sweet potato.