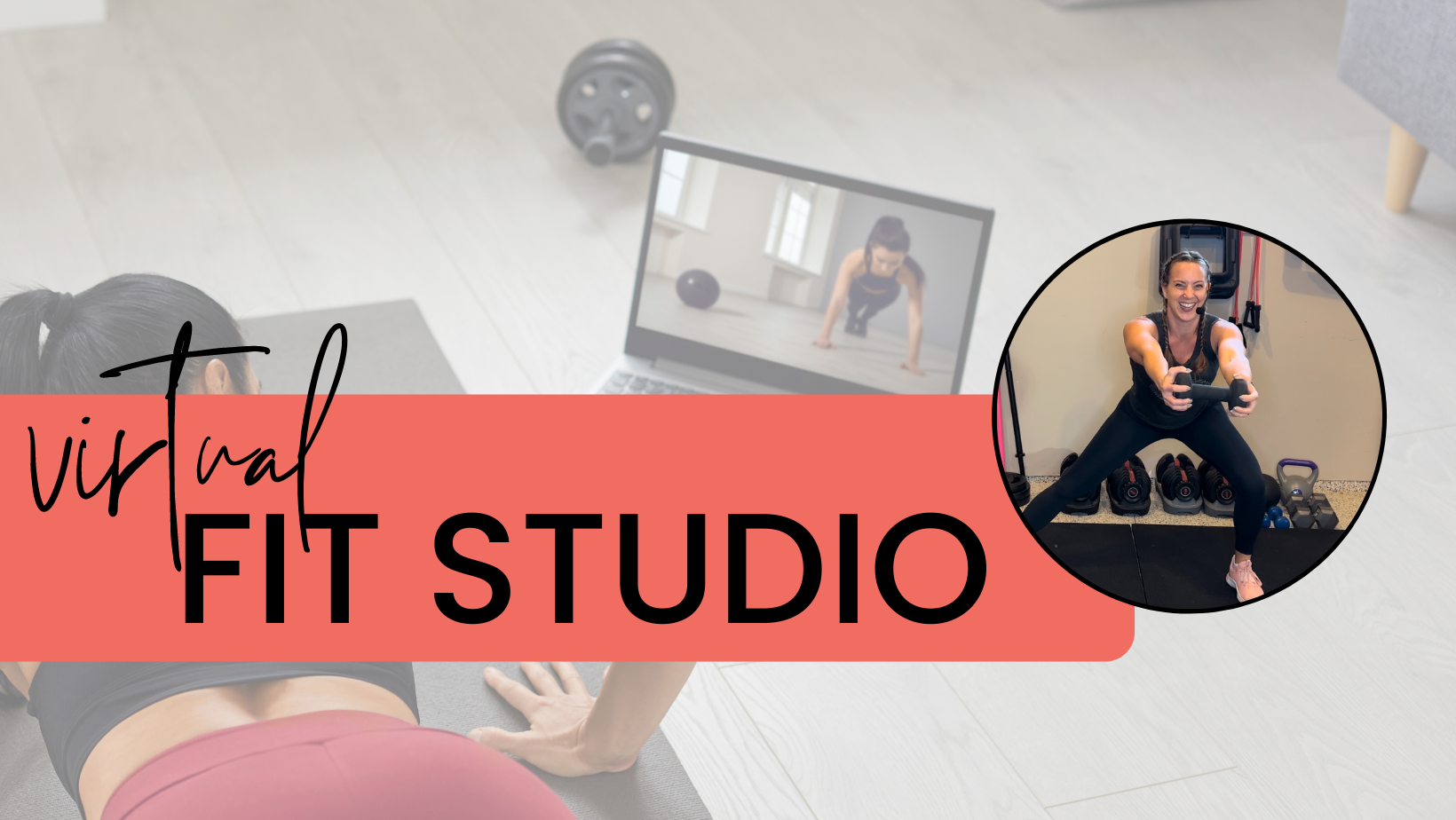 Are you ready to sweat with me?!
I wish we could workout together in person, but we'll take advantage of technology so we can still sweat it out even 100's of miles away!
I'd love for you to join me for a live class, or catch the replay with my new on demand feature.
For years I've been teaching classes online and in person.
I'm super pumped to have you apart of my VIRTUAL FIT STUDIO! Now our favorite workouts, all in one place!  Below you can see some of the workouts you will have access to, and you better believe I will continue to upload new workouts weekly...unless you catch them Live with me!
Here's some formats to get excited for:
Pumped Up Strength; Tabata Strength; Cardio; Barre Sculpt (coming soon); Cardio Sculpt; Strength & Conditioning & Yoga Sculpt. 
Now, let's go get our sweat on!