You are going to learn to LOVE everything there is about Macronutrients, once you take this Masterclass! 
What's the best part about counting Macros?
It's sustainable! It evolves with you as you meet & exceed goals, set knew ones AND - best part - you aren't cut off from food groups! 
What do hormones and macros have in common?
When you are in sync with your body's necessary macronutrients, your body functions so much more efficiently. Including how it responds to the rise and fall of your hormone patterns! 
Whether you have issues with PCOS, Endometriosis, Hashimoto's, Hypo/hyper-thyroid or terrible periods, understanding how to calculate your own macros and adjust them as you need - hands you ALL the power over your nutrition strategy. 
Don't rely on those online calculators to set your macros. 
Arming yourself with the tools and knowledge on how to set and adjust your macros - is freeing! You become in control! 
Why pay someone to set them for you? You lose the opportunity to be able to be a co-creator in the process, which if you are frustrated with lack of results, this is what you need to do! 
Here's what frustrated women, LIKE YOU, have experienced!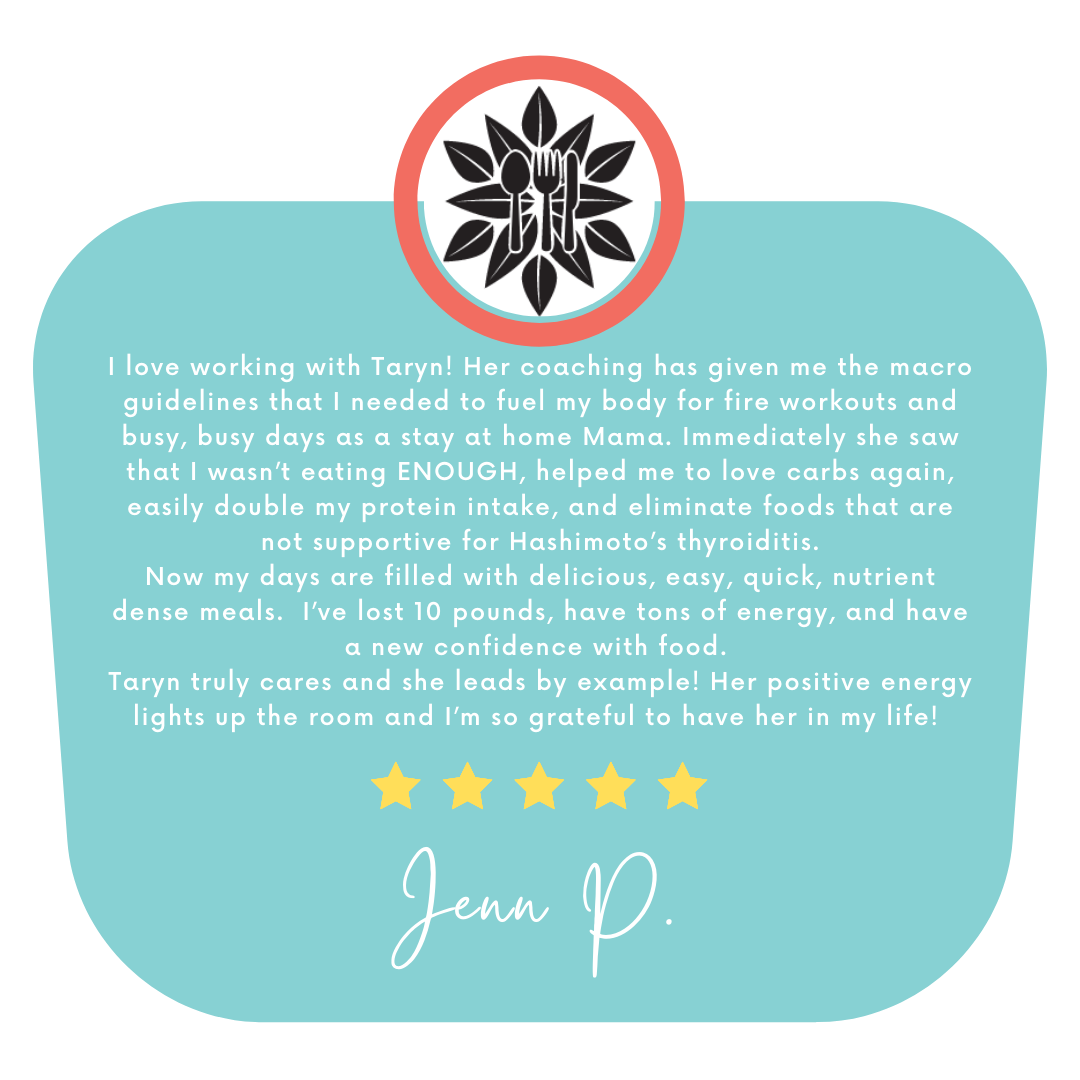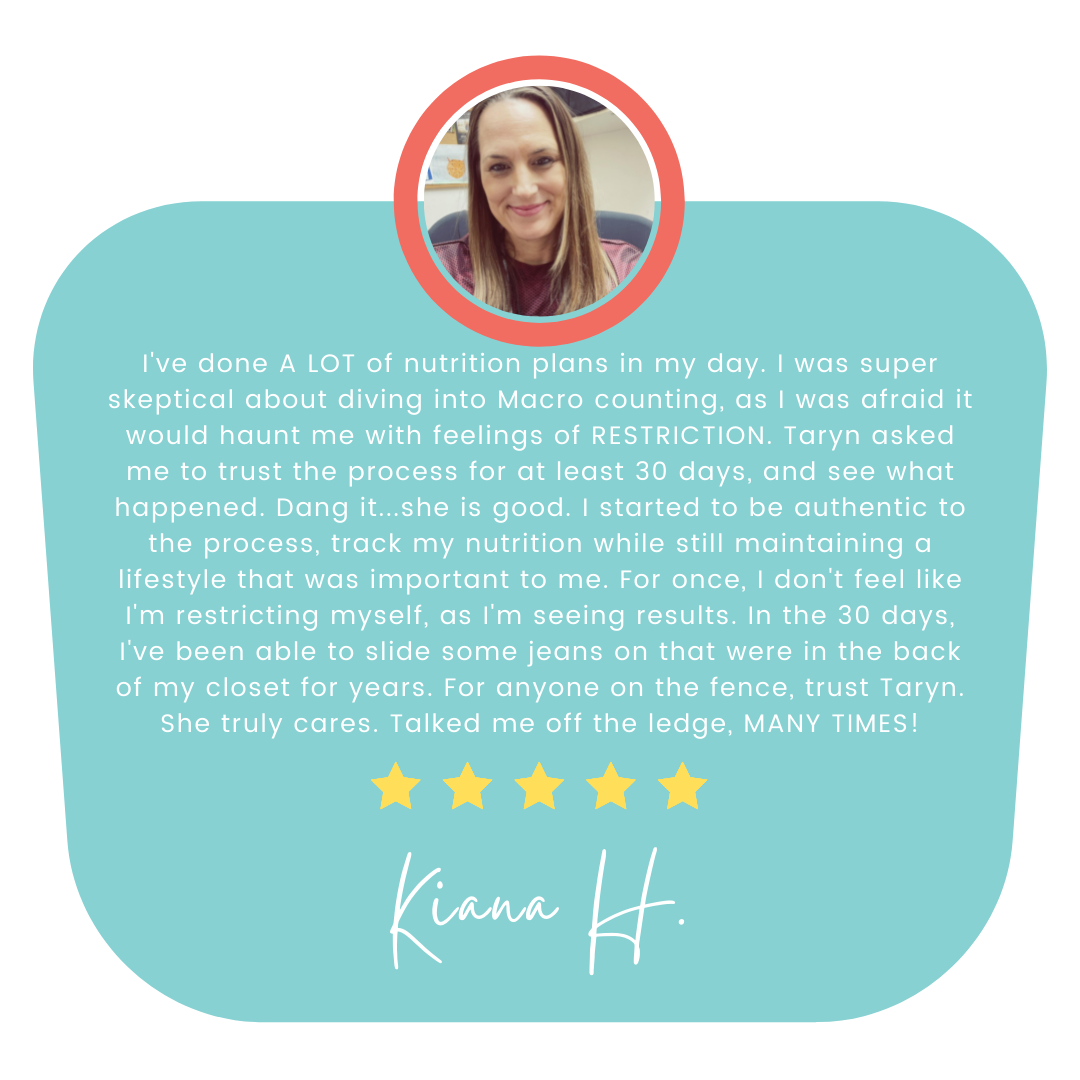 Here's what you can expect out of our Live Masterclass together....
How to set and adjust your own macros
What to do after you set your custom macros
Learn why macros are the best tool for metabolic health (aka FAT BURN)
What NOT to do when tracking
Confidence in knowing you have the very tools to get up and running towards feeling your very best. 
Oh, and for THIS CLASS ONLY (I never offered this with my past classes), you'll get TWO BADASS BONUSES included with registering ($100 value!!): 
BONUS #1: 7-Day Jumpstart Macro Meal Guide ($49 value)
BONUS #2: 30-Day Wellness Workbook ($37 value)
Oh, and you will have
INDEFINITE

access to this Masterclass + the Macro Calculator + the Slides! 

I know you landed here for a reason! 

Whether a friend told you about what they've been learning in my course, or you have spent FAR too long dwelling on how frustrated you are, and this landed in front of you and here we are! 

I can't emphasis enough, how powerful it is when YOU get into the driver's seat of co-creating your own nutrition strategy. 

You are going to walk away with the knowledge to know what to do with the feedback your body is giving you, based on your set macronutrients. 

You are also going to know the cues when things needs to be shifted. 

This is such a badass way to live, my friend! 

You are NEVER restricted - because NOTHING is off limits! You get to decide what foods make sense for how you want to feel! 

You want to enjoy your sweet treat each night? Great...I'll help you see where it fits into your nutrition strategy, or not! 
THIS IS WHAT YOU
WILL NOT

GET FROM THIS....
A cookie cutter diet plan to follow for 4 weeks
Elimination of food groups or foods
A personal chef
Me following you around seeing to it you are trusting the process. 
If these are your expectations - this Masterclass is NOT for you. In fact, nothing I offer, will be for you. 
I want to teach my clients how to read their bodies again. 
No one knows YOU, better than you! Don't forget that. 
It takes time, it takes commitment and it takes PATIENCE to find your perfect formula and groove. 
But you will walk away with the confidence and tools to know exactly how to do it.